If you were to ask us to describe ourselves in one sentence, we would say that we're a group of people who demonstrates our love for Jesus and for people through our mission:
to follow Jesus & to inspire others to follow him too.
We're passionate about demonstrating such love not only through our mission but also by engaging our church community & growing spiritually.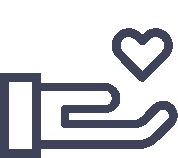 Remember this—a farmer who plants only a few seeds will get a small crop. But the one who plants generously will get a generous crop. You must each decide in your heart how much to give. And don't give reluctantly or in response to pressure. "For God loves a person who gives cheerfully." And God will generously provide all you need. Then you will always have everything you need and plenty left over to share with others.